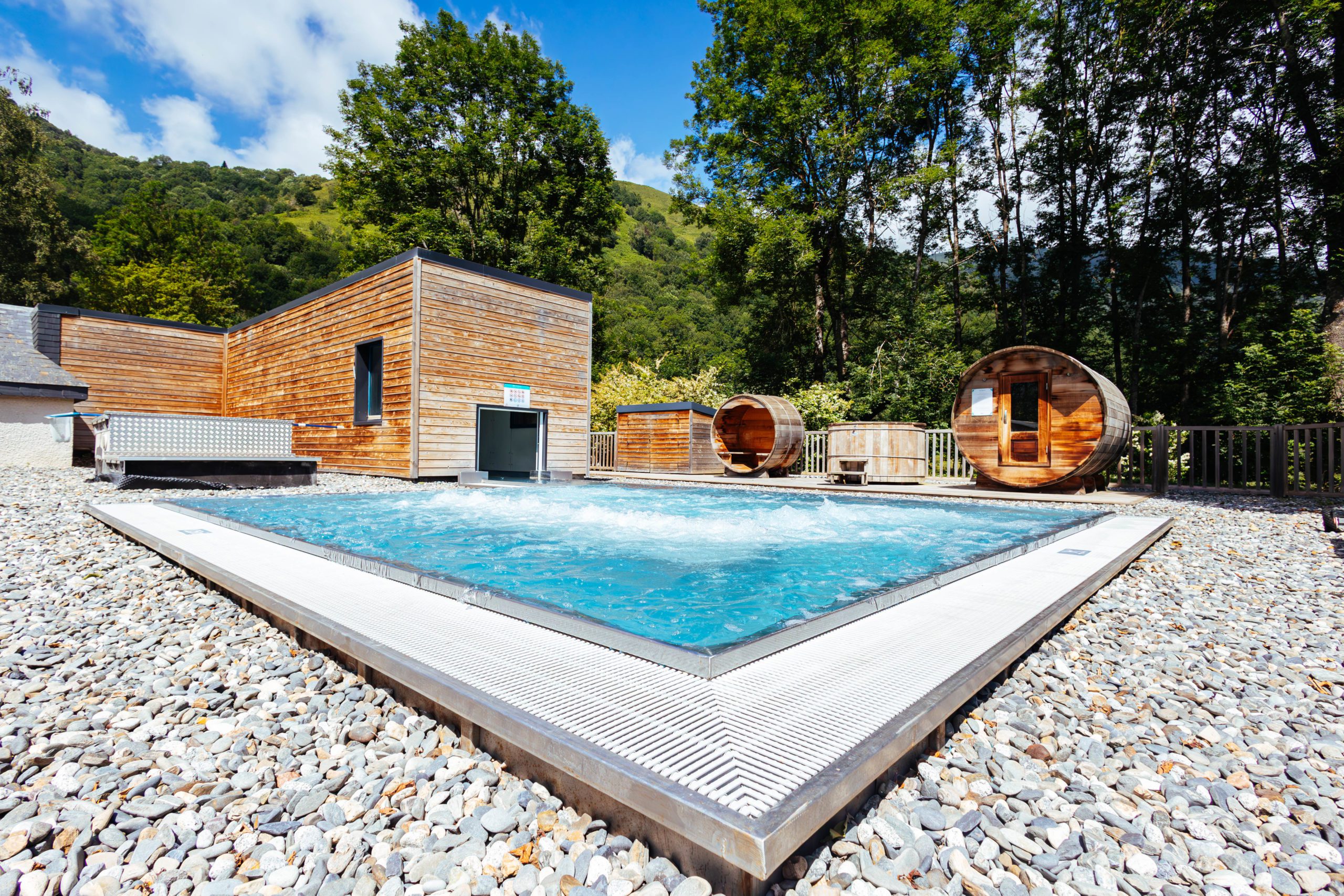 Discover Wellness areanear the campsite La Pène Blanche
Relax in the wellness area: Japanese bath, Nordic bath and sauna.
Directly from your mobile home, access the changing rooms, change and go out into the open air to slip into delicious water heated to 35°… Needless to say, the view and the moment are even more magical!
The wellness area is authorised for children over 6 years old, who must be accompanied by their parents. Unsupervised area.
Open every day.