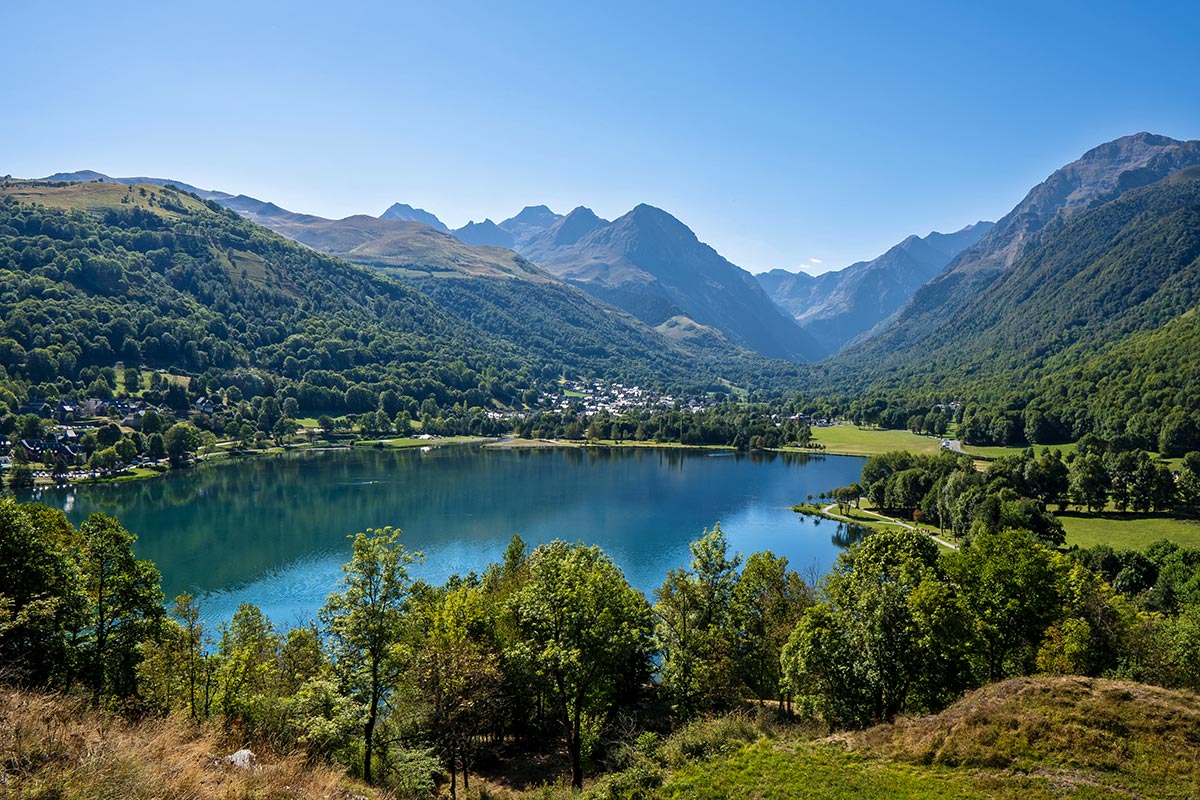 Discover Lake GénosLoudenvielle
The lake is located just a stone's throw from the campsite, so take a walk around it to find different activities for the whole family. 200m from the campsite ONE LAKE, A THOUSAND ACTIVITIES.
Easily accessible, the banks of the Génos-Loudenvielle lake are a real playground for families. Overlooked by the Château du Moulor, you will find plenty of good ideas for activities in the valley.
The children have fun in the inflatable slides of the Ludik Parc, go for a pony ride and become tarzans at the accrobranche.
To play fish in the water, head to Ludéo, the aqua park. While the little ones splash around in the paddling pool, the older ones have a blast on the pentagliss and everyone meets up for a picnic under a tree.
And to keep in shape, a short pedal boat ride on the lake. In short, at the gates of Loudenvielle, this lake is a real life-size leisure park.
Read More
A pumptrack by the lake
This circuit, open to all and free of charge, is a course of bumps on which riders use the hollows to gain speed without pedalling.
Come and try this activity on a bike, scooter, skateboard, rollerblade, etc. The PumpTrack is made for all types of sliding.
Designed for young and old alike, this fun circuit is accessible even to beginners. Enjoy it!