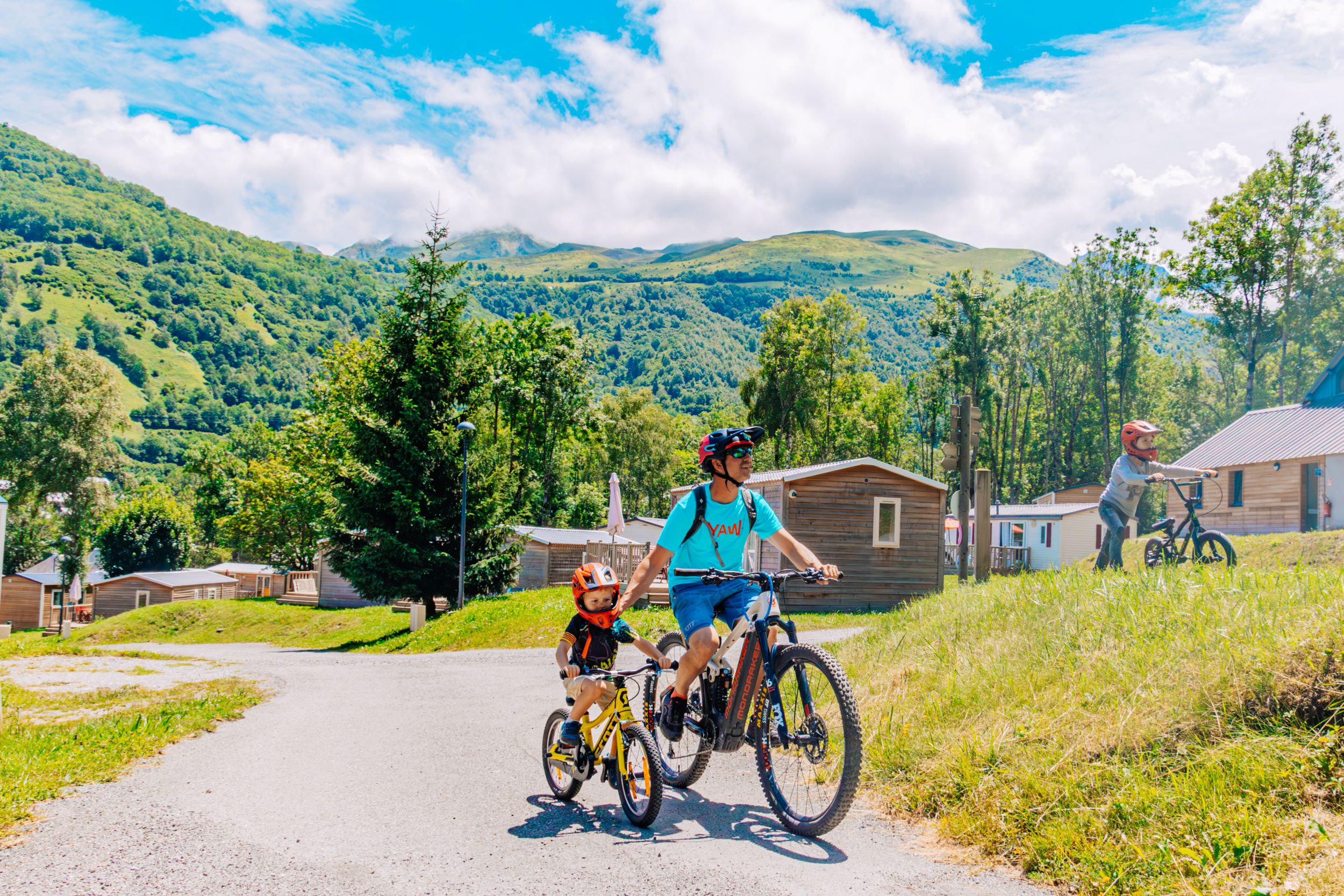 Activities during your stay
Activities during your stayA campsite to maintain your well-being
A brand new experience to live together. To learn and practice yoga is already fabulous. But to practice it with Charlotte in front of the fireplace or in the open air is totally new. This experience is possible thanks to the wellness camping La Vacance in Loudenvielle.
Read More
Gentle activities to share
Discover playful yoga with your family from the age of 3, gentle stretching, awakening the senses… whether you are a beginner or an experienced practitioner, come and try and try again as many times as you like!
5 to 6 sessions per week during school holidays and 2 to 3 sessions per week outside the holidays.
DURING THE SCHOOL HOLIDAYS
MOUNTAIN BIKE HIRE
For a day or half-day, solo or with others, try our electric, enduro or semi-rigid mountain bikes.
Also available for children.
ENTERTAINMENT FOR THE FAMILY
Great games, challenges, petanque tournament, walks or mountain bike rides, evening entertainment. A full programme of activities is offered at the beginning of each week.