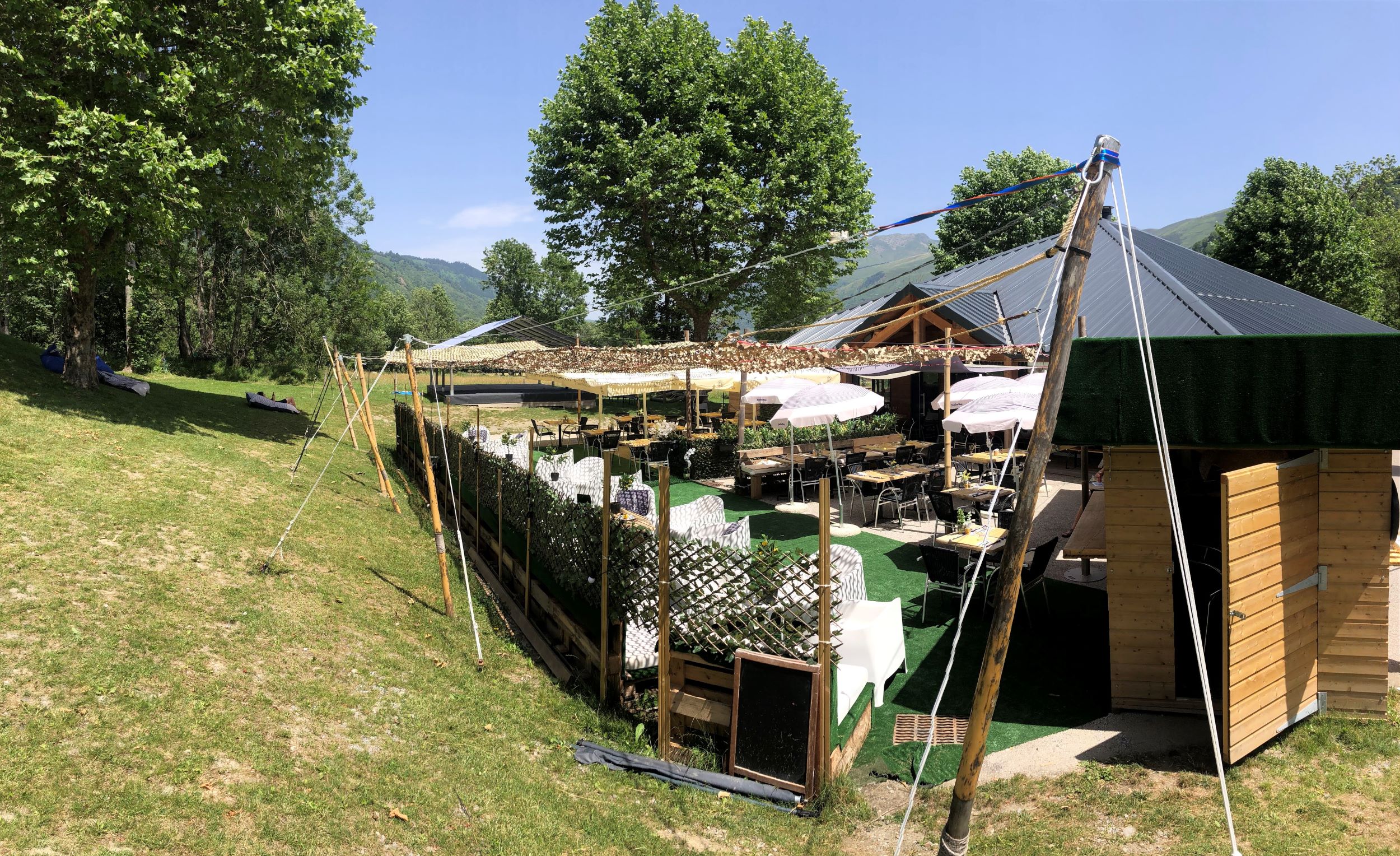 For Your ComfortRestaurant "Chez Mamie Jo"
Mamie JO's gang wishes you a warm welcome!
Loving and sharing is Mamie JO's philosophy! And it is this philosophy that has guided the creation of the CHEZ JO restaurant, a resolutely offbeat dwelling. In the grounds of the Loudenvielle wellness sports campsite, a small house in her hidden image where it's good to live all year round as a couple, with family or colleagues, with all those you love.
So, come whenever you like!
Morning: every morning we bring you bread and pastries from the village to treat you before your activities.
Lunch: We prepare a small dish made with love to enjoy the sun or the fireplace.
When you return from skiing: hot chocolate, biscuits, tarts, pancakes and other sweet treats to enjoy.
At the aperitif: local beers, spreads, chips and all the essentials!
At dinner: soups, and dishes to take away or to eat together on the spot.
All day: refreshments, drinks and comforting treats
Read More
Services
Laundry with washing machine and dryer open 24 hours a day
Reception with mail reception and departure
1 sanitary block with showers, toilets, washbasins, sinks, toilets
The sanitary blocks are equipped with disabled access
Free Wifi throughout the campsite
Children's play area, bowling green, table tennis
Grocery shop at the reception
Bread and pastries available